Add a header to begin generating the table of contents
Last year, in May 2020, Google announced they were updating their algorithm. Marketers everywhere dubbed this the Google Page Experience update and quickly began figuring out what website owners needed to do to stay ahead of the curve.
The update is set to go live in May 2021. So if you haven't already planned for it, we've got everything you need to know about the update and how it affects you.
What Is the Google Page Experience Update?
Page experience isn't a new ranking factor for Google. It's just another one of many.
This said, Google rarely tips off website owners as to when a new algorithm update is coming. Often this is done only when the upcoming update is of significant stature. The fact that Google is alerting us at all should have your attention.
The latest update is to measure how a user perceives the experience of interacting with a given web page. Which is a fancy way of saying, your website needs to be optimised to deliver a great user experience.
This update suggests Google is putting more prominence on on-page experience. They're achieving this by collecting several data points that measure how well a user interacts with your site.
The higher the score, the higher your potential rankings within the search results. Similarly, the lower you score, the lower you may be ranked because of it.
You can optimise your site for page experience by looking at the current page experience ranking factors, as well as the updated ones. We'll cover both.
Current Page Experience Ranking Factors
Many page ranking factors already exist within Google's ranking algorithm. These include:
Mobile-friendliness
Safe browsing
SSL certificates
Intrusive ads
Most website owners are aware of these page experience ranking factors. They should be taking a mobile-first approach to website design with an HTTPS site as best practice now.
New Page Experience Ranking Factors
The big news from the new update is the introduction of core web vitals.
Core web vitals sound complicated, but they're pretty straightforward. It's a collection of user-centred data that reveal key parts of the user experience. For example, things like load time and stability of content.
It can be broken down into three metrics.
1. Largest Contentful Paint (LCP): This refers to loading. Specifically, how long for the largest content element to become visible to users.
2. First Input Delay (FID): This measures how fast users can interact with your site in their browser.
3. Cumulative Layout Shift (CLS): This measures the visual stability of your site after a user begins interacting with it.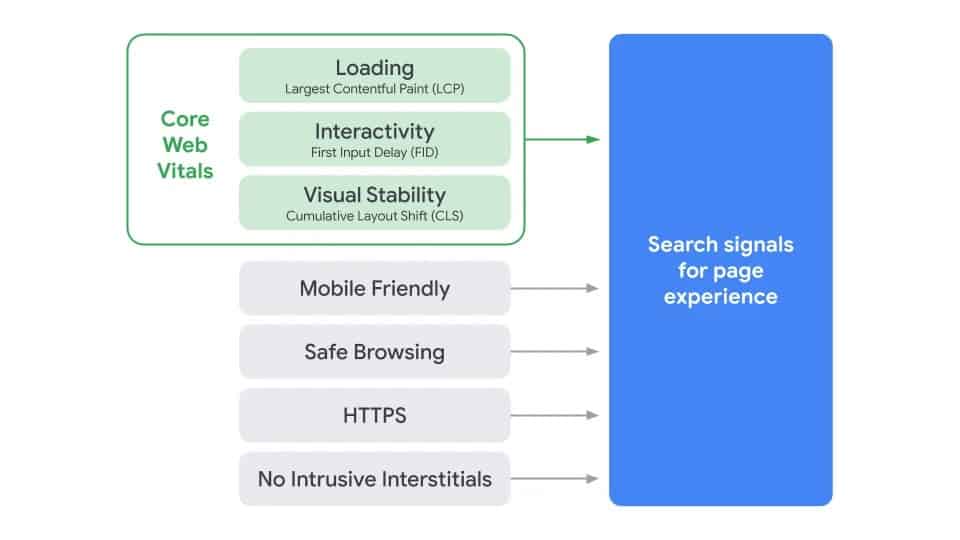 All these metrics reveal how usable your website is and how good a page experience a user may have. You can check your page experience score within Google Pagespeed Insights and Google Search Console to see unique suggestions for improvement.
It's the start of a big shift in SEO that will affect lots of website owners of every size and is bound to change the rankings considerably. Google has stated they're going to introduce a visual indicator of page experience for users within the search results. But we don't yet know what that will look like.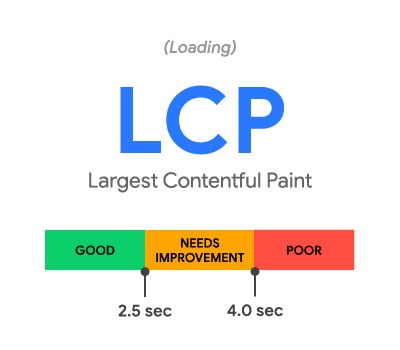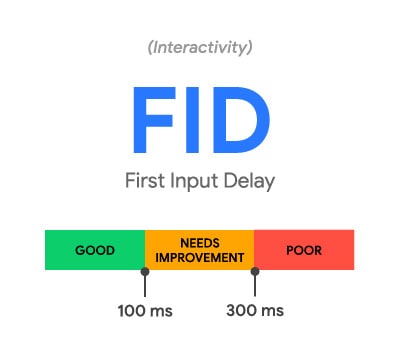 Optimise Your Page Experience
As ever, only Google really knows what the full effect of the Google Page Experience Update will be. For prepared website owners, it may be a great opportunity to increase visibility in the SERPs. However, for unprepared website owners, it may be bad news.
Lift Strategies works with all our clients to ensure their sites are optimised. The below graphic show how our client Globe Creative is ready for the new Google Page Experience update.