Add a header to begin generating the table of contents
For small to medium businesses with websites, schema markup and rich snippets could be just the ticket for you to be seen and heard.
Plus, local business schema is the future, and missing out on its benefits could be costly!
But wait a minute, this all sounds technical, right? It really isn't, I promise you! Basically, sometimes when you search for something on Google, there's highlighted info at the top giving you just the information you need - that's a rich snippet.
All that Google is doing is pulling up that info from a website and highlighting it in the search results. Quite often, Google gets this info because the chosen site uses schema markup.
Now, let's delve a little further into this and find out the benefits of schema markup.
Schema markup is just a piece of code that you put into your website to give Google some better info about what your site's about. It's a form of search engine optimisation (SEO).
If you've ever searched for something like "best action movies," Google will display a carousel of what could be considered the best action movies. That's a rich snippet.
Now the website with the pictures of the movies and info and ratings will have used schema markup in their coding. And since the site probably has a good reputation in movie ratings, Google prioritises it with all the convenient info supplied to create a rich snippet.
Voila! Google has highlighted the movie website so much that the likeliness of people scrolling down to find their info elsewhere is very small.
That's the power you could gain by using schema markup for your business.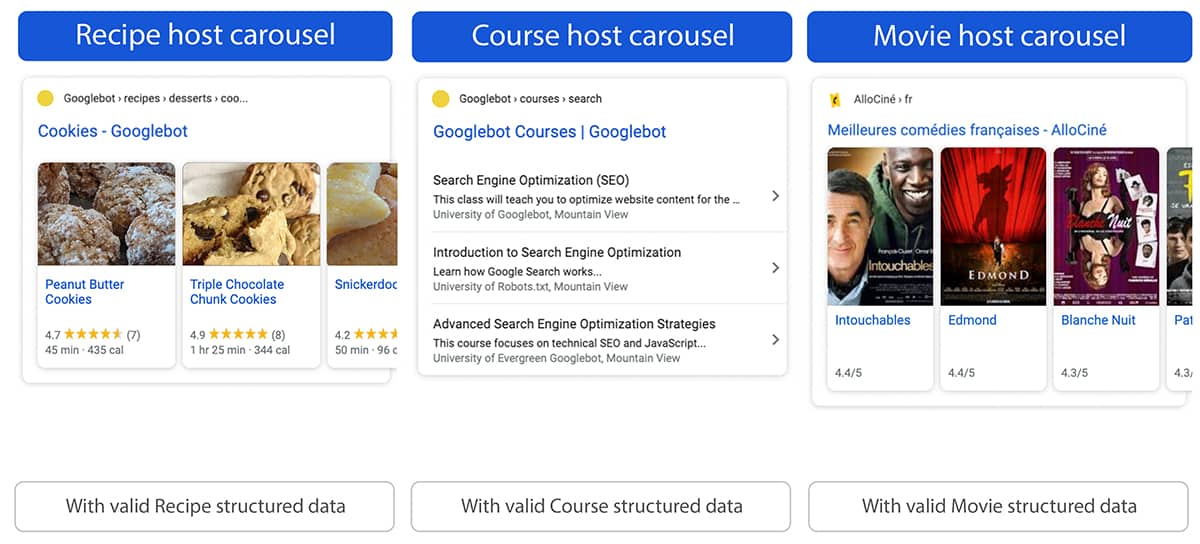 Different Types of Schema Markup
Schema markup can be used for all sorts of websites and industries. Google uses data markups for loads of different information, which then can be potentially become rich snippets.
Google will highlight:
A variety of local businesses
Local events
Restaurants
Frequently asked questions (FAQS)
Movies
Books
Articles
Products
Software
Plus, there's a lot more we don't know about the google algorithm to understand the countless other schema markup-supported sites it chooses to list. Essentially, there's tons of potential to get your site highlighted!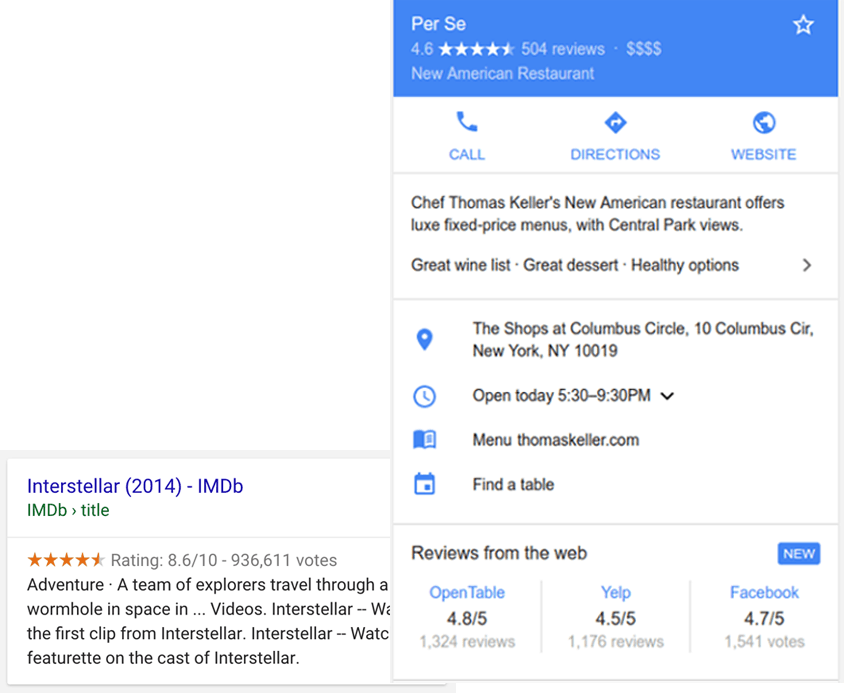 Add Schema Markup To Your Website
To give your website the potential to be featured in rich snippets, use the Structured Data Markup Helper by Google.
It will guide you through a step-by-step process to build you some code that you can just paste into your website. All the options and guidance are straightforward, even for an inexperienced web user.
Whether you're a small or medium-sized business owner, adding schema markup to your website is well worth any time or effort. You're giving yourself the chance to have your website highlighted by Google in a compelling way!
And if you're not too confident or a little confused about how to apply schema markup to your site, just hire a local friendly team to help you set up your local business schema.
Why not contact us today for help with your schema markup and a variety of other helpful services for small and medium business owners?